Large Twist Bubbler - 5in
4
ENTRIES
Use code
NOV22
and take
15% OFF
Free Discreet shipping
Arrive by: Wednesday, Nov 30 - Monday, Dec 05
Fastest delivery: Tuesday, Nov 29
A glass bubbler that's 5 inches of colorful, portable fun!
🍭 5-inch glass bubbler pipe
🍭 Travel-friendly
🍭 Durable borosilicate glass
🍭 Left side carb
🍭 Tapered mouthpiece
🍭 3 colors to choose from
Use code
NOV22
and take
15% OFF
All Products Are Shipped Discreetly From USA
Description
Bubblers are the perfect size for taking along on an adventure. This 6 inch glass bubbler bong is handblown from heat-resistant borosilicate glass and comes in three beautiful swirling designs: blue and orange, orange and green, or red and green. The small amount of water in these glass bubbler pipes makes all the difference. You'll have smoother, more comfortable hits and be able to control the airflow with the left side carb.
Specifications
Material - Glass
Height - 5"
Style - Bubbler
Customer Reviews
Write a Review
Ask a Question
Filter Reviews:
carb cap
lefty carb
photo
herb
need
pipes
55356
size bubbler
beauty
deal
01/18/2022
Anonymous

United States
Nice Bubbler
It's great but you have to clean it a lot or it gets to goopy in the down steam and you can't get hits. Great for wake and bake, or for a nice bowl after a long day.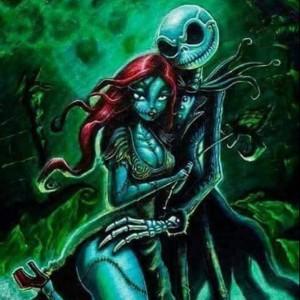 RM
11/06/2021
Ray M.

United States
Excellent, just what I was looking for!
1. I smoke CBD, that's what is in the bowl in my photo. 2. I fill my bongs with Jack Daniels, it's better tasting, easier to clean. That's it's first use. 3. The blemish isn't a big deal, I didn't notice it until I filled the bong. 4. Only if it were green glass, think old coke bottles green, only greener. (Darker Green) 5. Works superb, should include a flower glass screen or have a 9 hole bottom instead. Yeppi 5 * I'm fully impressed, thanks Everything for 420!
11/05/2021
Anonymous

United States
Great piece
Phenomenal little piece and one of my favorite pipes in my collection…very affordable and of high quality, carb cap is awesome and I can actually see how the herb is burning. Friends love it too. Would buy multiple if I had a need to.
10/02/2021
Olivia F.

United States
Smol but mighty
This little guy is cheap but a beauty and hits just right.
09/23/2021
Anonymous

United States
Amazing
I use this over my bong a lot mainly cause the hit is just so much smoother